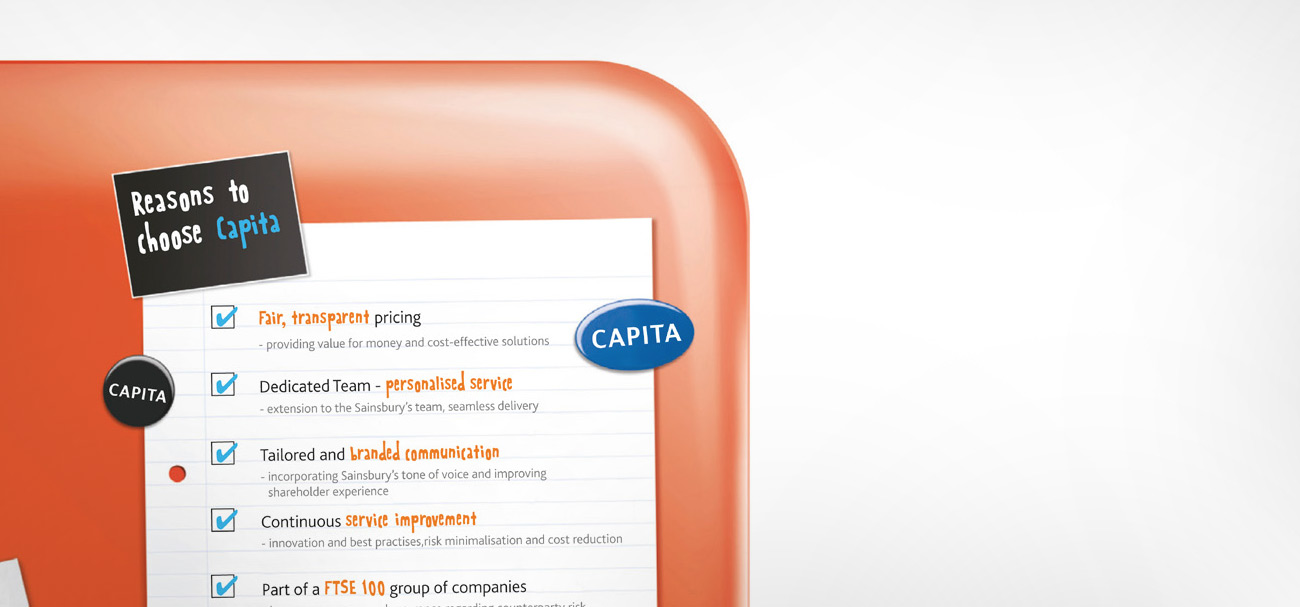 A series of tender apps for Capita
Capita's business tenders are traditionally submitted as a printed document. We suggested that by additionally submitting it on an iPad, they could integrate personalised video, graphics and interactive content, underpinning the key benefits of their approach: Innovation; Quality; Service; and Sustainability. We worked closely with the tender delivery team and the in-house studio to integrate the hard-copy content into an engaging interactive experience, dovetailing with their (very tight) schedule. The iTender App included a branded personalised video introduction, talking head videos introducing the Account Managers, and branded iPad packaging.
"Sainsburys loved our bid app, it clearly demonstrated our commitment to innovation. Result."